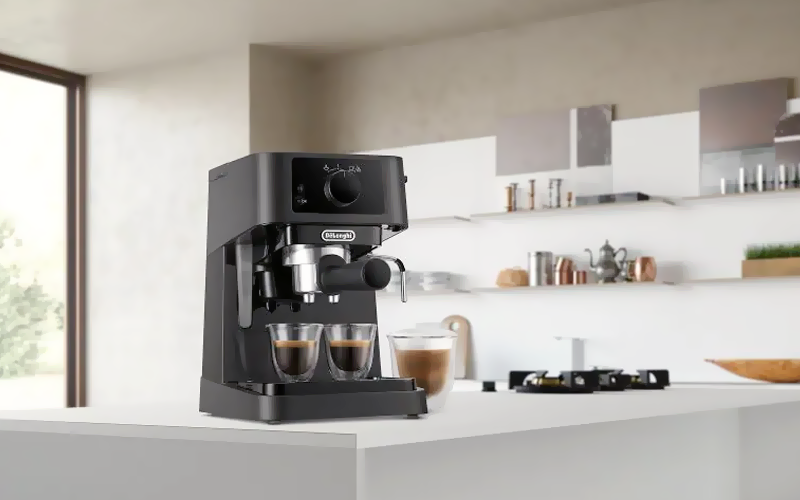 Compact and modern traditional pump espresso machine with a milk frother and removable drip tray for easy cleaning. 15 bar pressure pump for the perfect crema.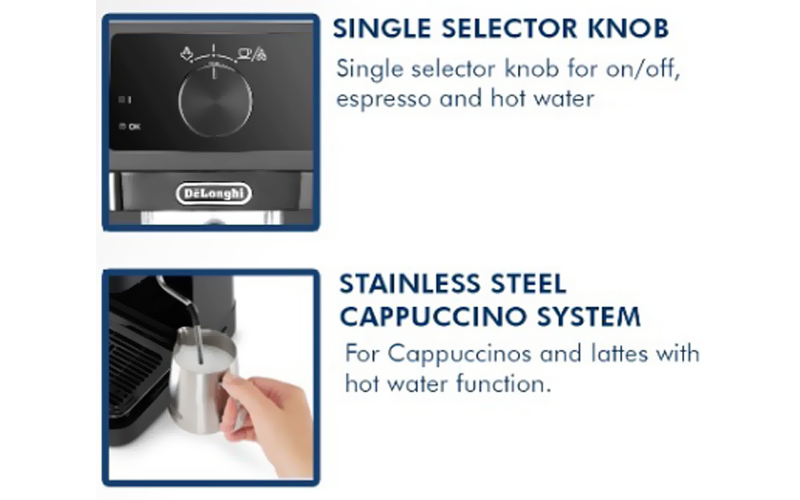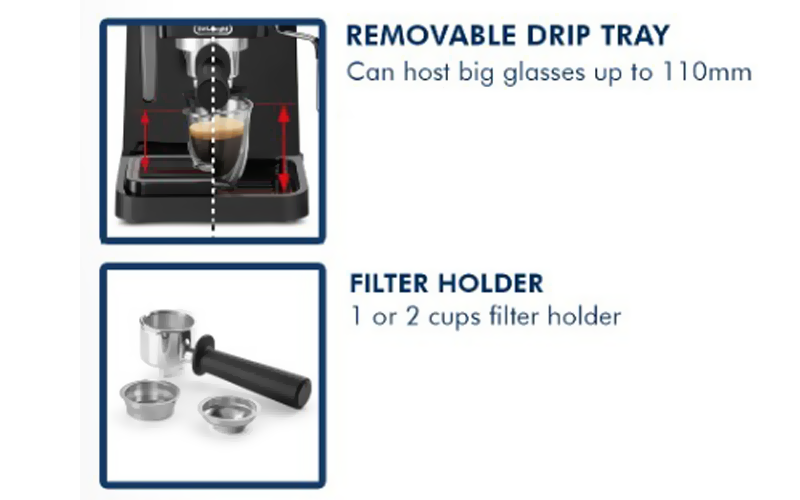 The DeLonghi EC230.B Pump Espresso Maker boasts a sleek design and user-friendly controls. Coffee lovers can now enjoy professional-quality espresso from the comfort of their own homes. A 15 bar pump powers the machine, delivering the perfect pressure for a rich, creamy espresso every time. Its compact design takes up minimal counter space and fits seamlessly into any kitchen.
User-friendly controls make preparing your favorite espresso drinks a breeze. Simply touch a button and let the EC230.B do the rest. The machine features an easy-to-fill water tank and a convenient cup warming tray. Made with high-quality materials, the EC230.B promises durability and longevity. Cleaning the machine is also a breeze. Simply remove the parts and wash them by hand or in the dishwasher.
For coffee lovers in search of a reliable and stylish espresso maker, the DeLonghi EC230.B is the perfect choice. Its compact design, user-friendly controls, and high-quality construction make it a must-have. Whether you want to enjoy a quick espresso before work or entertain guests with a variety of specialty drinks, the EC230.B is up to the task. Enjoy delicious, professional-quality espresso at home with the DeLonghi EC230.B Pump Espresso Maker.