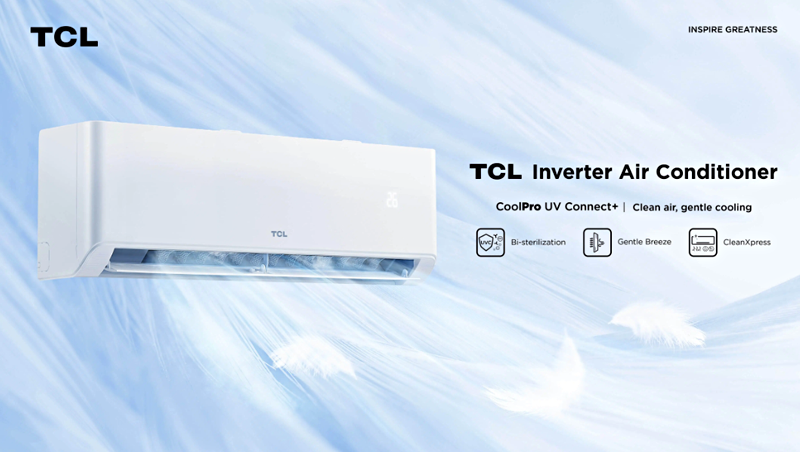 Gentle Breeze
Enjoy comfortable cooling with soft laminar airflow. 18 S-shaped blades with 1422 micro-holes break up the airflow, even out the wind. It creates a comfortable indoor environment and avoide dryness of direct blowing wind.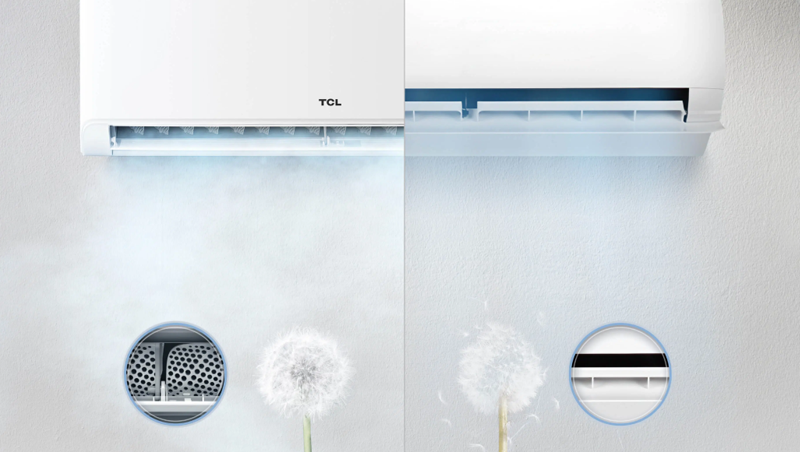 Bi-sterilization
UVC sterilization plus bipolar ionizers sterilize 99.99% of bacteria, providing a clean and healthy environment for your family.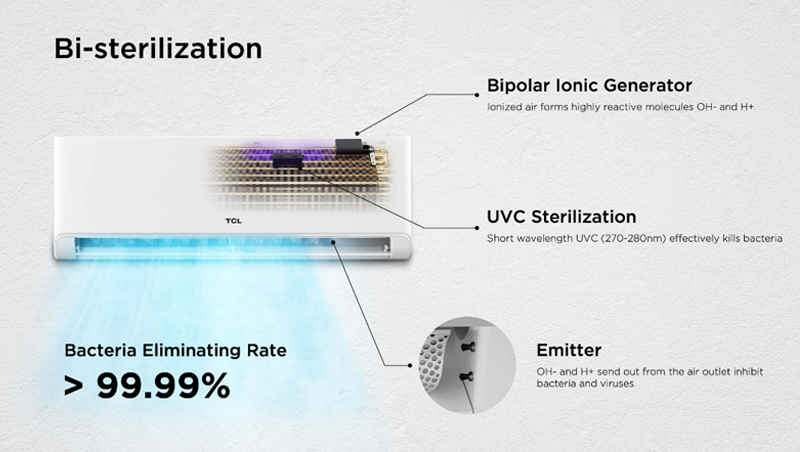 UVC Sterilization
UV light kills bacteria every time the wind circulates through the air conditioner. TCL built-in LED UV light uses a wave length between 250-280nm, efficiently destroying the DNA structure of bacteria.
Bipolar Ionizer
Bipolar Ionizer emits positive and negative ions to inhibit bacteria. Highly reactive molecules OH- and H+ are generated and blow out with the wind from the air outlet to inhibit airborne bacteria in the room.
Healthy Filter
Vitamin C filter and mosquito-repellent filter keep skin moisturized and prevent mosquito bites. They are specially chosen to fit the needs of most household environments in Philippines.
Smart Control
Enjoy 24/7 control via the TCL Home App for smart devices. Remotely operate functions via App, or control via simple voice commands.