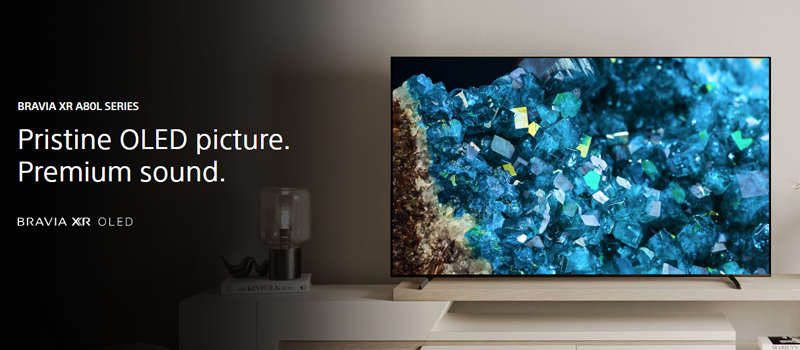 Wonderful pictures with bright, pure black OLED
See every single detail, even in dazzling light or deep shadow. This OLED TV, powered by Cognitive Processor XR™, maximizes picture quality for incredible realism.
Screen sound, ingeniously immersive
The screen vibrates, turning every part of it into a speaker for powerful acoustics that move with the picture.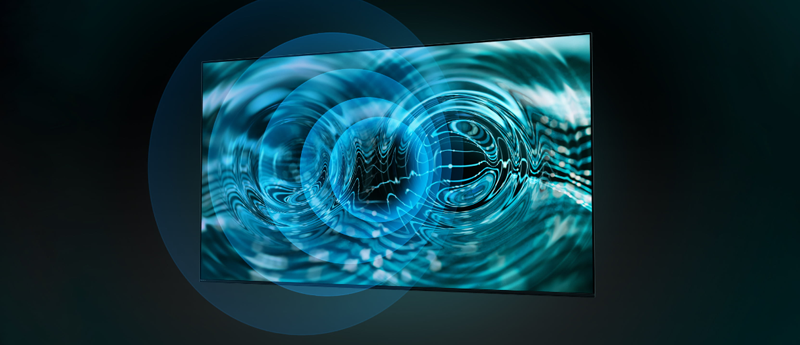 XR – Picture: A revolutionary picture that's just like how the human eye sees BRAVIA XR TVs can detect where we tend to focus on screen, just as we do in real life, producing natural color, contrast, and clarity. Scenes have more depth too making everything you watch feel much more real.
XR- Sound: Sound that accurately matches the picture The sound from conventional TVs comes from a speaker placed around or at the back of the TV screen, not from the TV screen itself, so sound does not match action. With BRAVIA XR TVs, you'll hear sound coming from the right place on screen—where the sound is happening, so you feel it's all happening right in front of you.
3D Surround Upscaling: Be surrounded by sound in 3D. Whatever you are watching, the sound can be upscaled to immersive 3D surround sound that you'll hear from above and the sides, putting you right in the center of the scene.
Clear Voice. Precise dialog: Voice Zoom 2™ detects voices, analyzes them and improves their clarity. With enhanced filtering, ambient elements are suppressed so you can hear even faint TV dialog clearly.
Acoustic Center Sync: With Acoustic Center Sync, you can turn both your compatible BRAVIA™ and the soundbar into a center speaker. Precisely matching what you hear with what you see on your screen further immerses you in your home entertainment.
Auto Genre Picture Mode: BRAVIA XR™ automatically switches into Game Mode with PS5™ to minimize lag and maximize responsiveness. It switches back to Standard Mode when watching movies for more expressive scenes.