Take parties to the next level
Feel the beat of your favorite tracks, even from long distances, with this powerful one-box sound system. Enjoy a speaker light that pulses to the music and operate playback through your smartphone.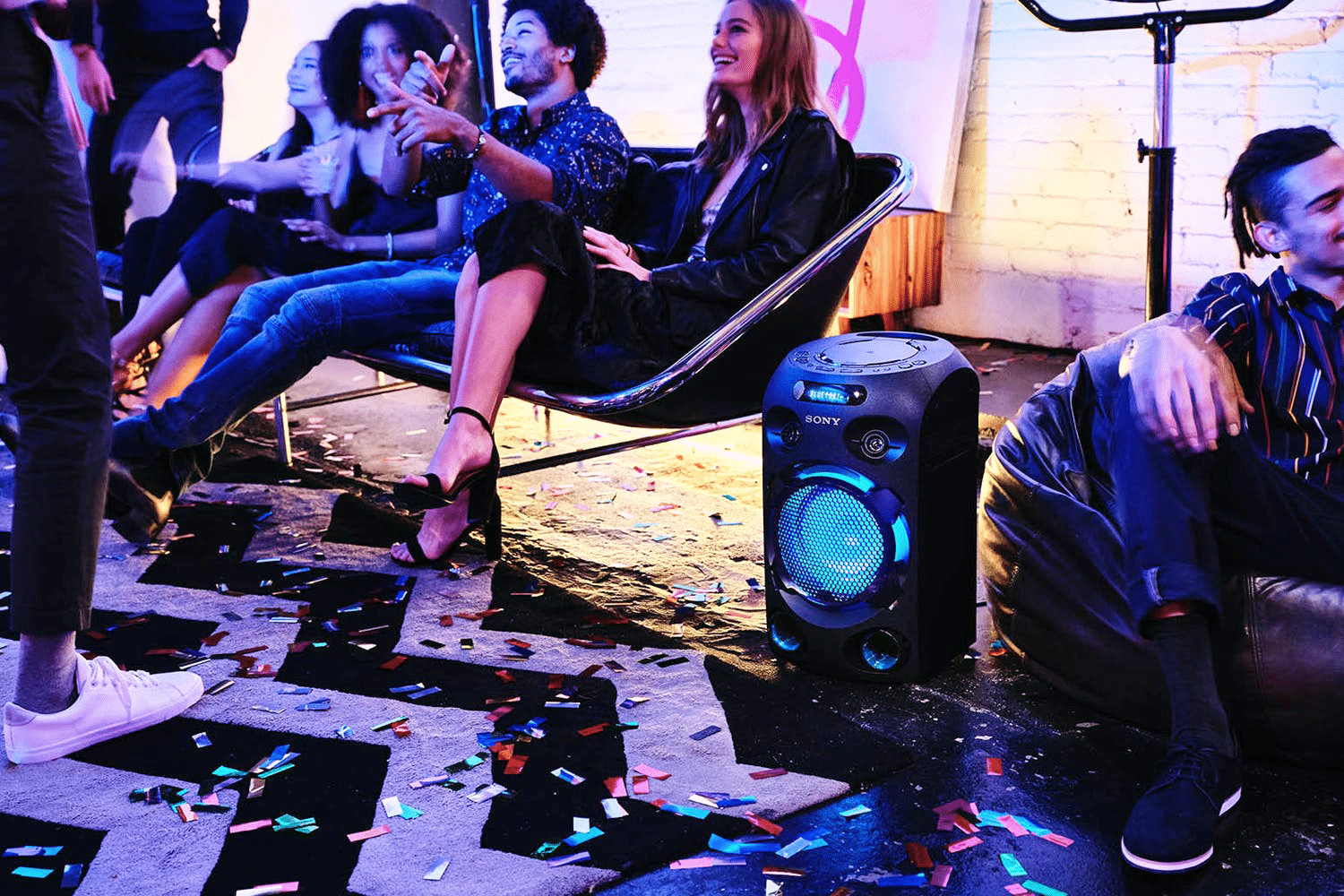 Boost the party with extra speakers
Enjoy more powerful sound by connecting multiple home audio systems via Bluetooth® connection. Connect up to 50 compatible home audio systems and synchronize the music and lighting.