Ecobubble
Generates powerful bubbles that penetrate fabrics, allowing for a more effective and thoroughly clean while using less energy.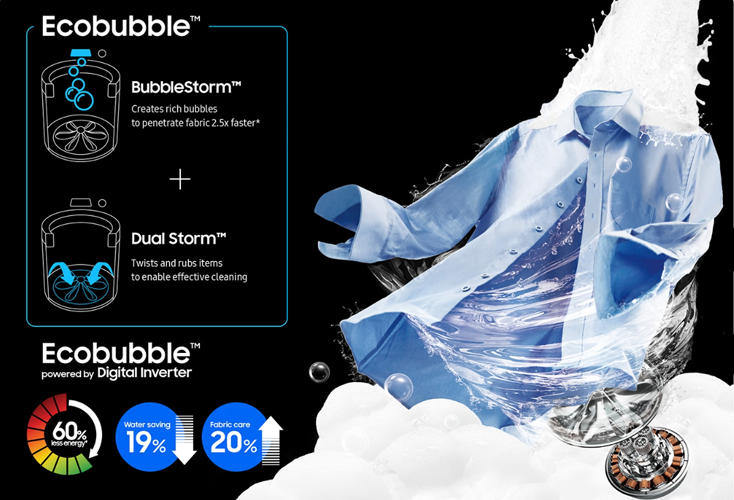 Digital Inverter Technology
Enjoy efficiency and long-lasting performance with Digital Inverter Technology. It utilizes strong magnets for a quiet and powerful performance with enhanced energy efficiency. It also provides durability, backed-up by the longest warranty of 20 years on the motor.