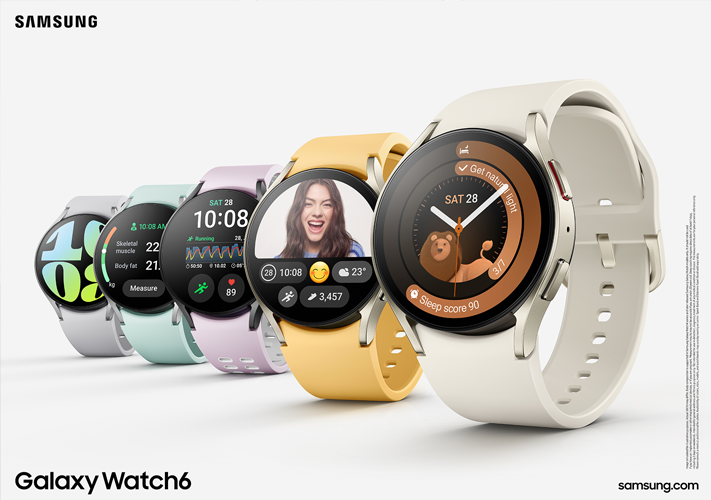 Track your workout. Hit your goals.
Work out to your full potential with fitness tracking on Galaxy Watch6 & Watch6 Classic. Get useful performance insights on duration, distance, calories burned and more. Your Watch automatically recognizes some popular activities — from running to rowing to swimming — plus, it helps you manually track over 90 additional exercises.
A sleep coach on your wrist
Get the insights you need to develop better sleep habits and own your day with Advanced Sleep Coaching. Use your Watch to plan your bedtime, detect snoring and understand and track your sleep stages (awake, light, deep, REM). Plus, sleep in your Watch even more comfortably with a superlight Fabric Band.
Our largest Watch screen yet
Using your Watch is easier than ever. See even more on our largest screen yet and quickly navigate apps thanks to an improved interface. Plus, you'll feel confident wearing it just about anywhere — durable crystal glass keeps your screen looking great while protecting it from bumps and scratches.