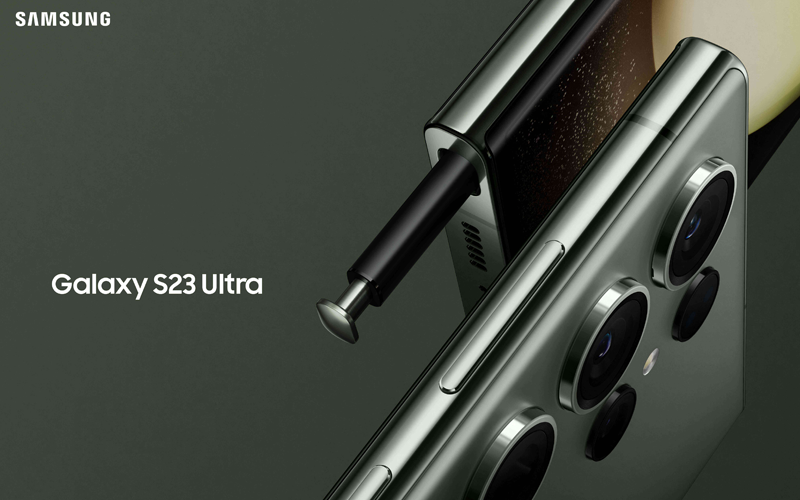 The Samsung Galaxy S23 Ultra maintains the classic design of the Galaxy S series, with similarities in body structure, camera module design, button placement, and edge-curved display. However, there are subtle differences, such as the repositioning of the antenna bands, which are now found on both the left and right sides instead of just on the right side. The device is slimmer and has more curves on the sides, providing a solid and premium feel, thanks to the satin back that offers a comfortable grip and is less prone to smudging.
One notable change is the use of eco-friendly materials in the device's construction, such as recycled glass for the front and back and ocean-bound plastic for the S-pen inner cover and speaker module. The volume and power buttons are made of metal bonding resin, adding to the device's overall sustainability.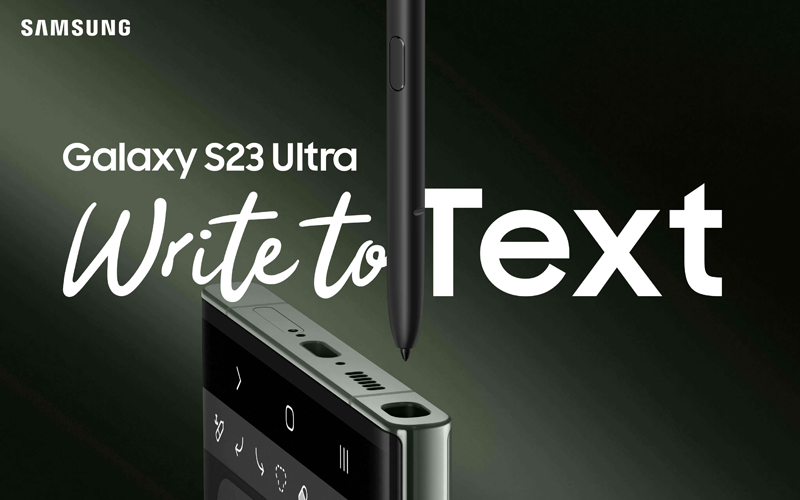 The Samsung Galaxy S23 Ultra's front and back glass has also been improved, featuring the latest generation of Corning Gorilla Glass Victus 2. The Quad HD+ AMOLED display boasts a 120Hz dynamic refresh rate, providing a top-notch viewing experience for users.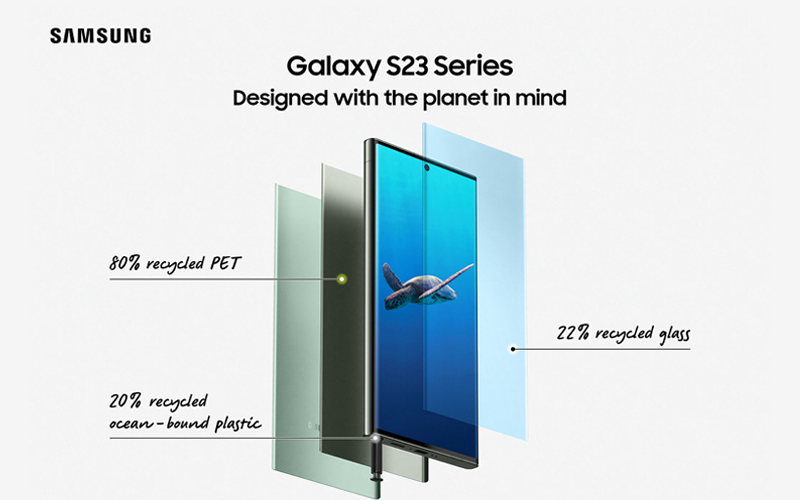 Overall, while the Samsung Galaxy S23 Ultra may appear similar to its predecessors, its subtle design changes, eco-friendliness, and improved materials make it a smart and sustainable choice for users who value both form and function.
The front camera is discreetly located at the top center and can be hidden in the settings. Meanwhile, the quad camera system has been upgraded with impressive features, including a 200mp main camera, 12mp ultrawide lens, and two 10mp optical lenses. The front camera has been downsized to a 12mp lens from last year's 40mp lens. During our early testing, we observed a slight loading time when using the 200mp mode, but further testing will be conducted once the review unit arrives. Notably, the stabilization for the 10x to 100x zoom is significantly improved. The camera also supports [email protected] footage, with full zoom capabilities available.