Breathe cleaner air with the Samsung AX34T3020WW air purifier. With a coverage area of 34 sqm, this purifier removes harmful pollutants and allergens, ensuring a healthier living space.
Visibly Clean Air
The Samsung AX34T3020WW/TC is a compact yet powerful air purifier that's ideal for any living space. It purifies and deodorizes the air using a 3-step purification system, and continually monitors and intuitively displays the real-time air quality.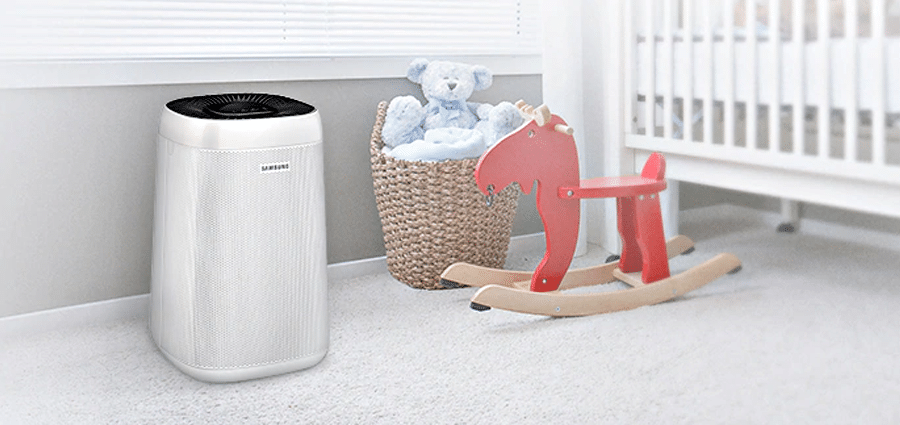 Dust Sensor
A Dust Sensor detects the amount of dust in real-time and its 4-Color Indicator clearly shows the results using an LED light with 4 color variations, so you can instantly tell how pure the air is.
Reduces Over 99% of PM2.5
A 3-step purification system keeps the air pure. It extracts large dust particles, such as pollen, deodorizes the air and reduces various harmful gasses like formaldehyde, and captures over 99% of ultrafine dust.
Easy to Maintain
A front-sided air inlet means you don't need to move it unnecessarily or pull it away from the wall to clean or change the filter. And a washable Pre-filter only needs periodic cleaning and the 2-in-1 PM2.5 and Deodorization filters can be quickly and easily replaced.