Say goodbye to the heat with Samsung AW09AYHGAWKNTC 1.0 HP Window Type Airconditioner. Its reliable cooling is perfect for small rooms, making it an ideal choice for any home.
Introducing Samsung's first ever window-type air conditioner with digital inverter
Relax in the comfort of your home with faster cooling, hygienic air, and less energy consumption of Samsung's easy-to-install window⁠-⁠type air conditioner.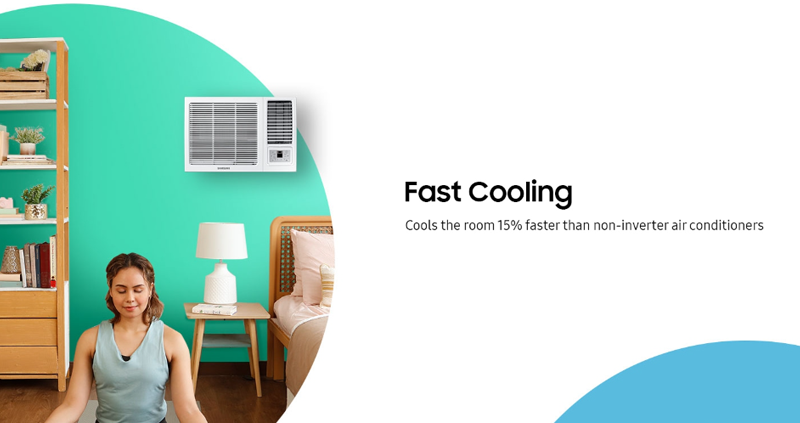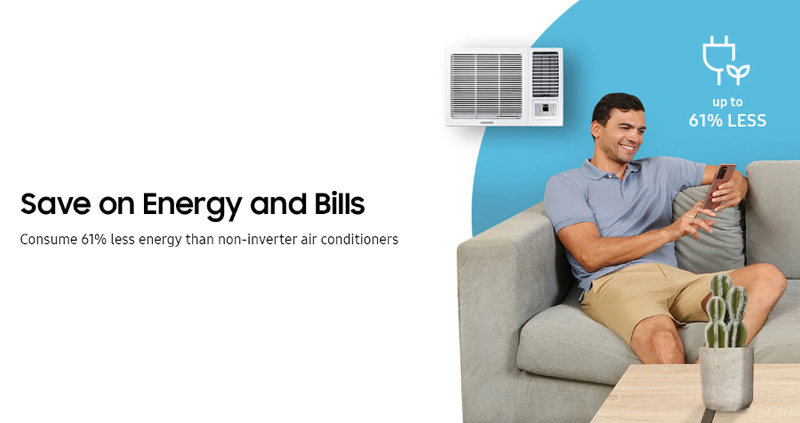 Digital Inverter
The Samsung AW09AYHGAWKNTC air conditioner helps you save money every day as it consumes 61% less energy than non-inverter air conditioners. Efficient cooling is assured when you use this air conditioner.
Fast Cooling
You'll always stay comfortable as this air conditioner is designed to cool faster. It cools the room 15% faster than non-inverter air conditioners.
Anti-Bacterial Filter
Stay feeling cool and safe with this air conditioner. It is equipped with a 3-in-1 Anti-Bacterial Filter with silver ion, Vitamin C, and anti-mite technology to ensure you get the best protection from the air you breathe.
Sleep Mode
With its Sleep Mode feature, this air conditioner can turn off on its own. This allows you to spend more time in bed without having to wake up to turn off your aircon.