Save 50% on maintenance cost
with the double clean system
You don't have to worry about maintenance cost. The Carrier XPower Gold 3 requires
less frequent cleaning due to its double clean system: Unique Magic Coil plus
Self- Cleaning function.

Coated with aqua Resin that keeps the coil clean by protecting it from oil and dust.
Prevents build-up of mold and germs that cause odor by drying the coil for 30 minutes upon turning the unit off.
Breathe Clean Air with Advance Nano Filtration System
Provide a safe environment for you and your family. Carrier XPower Gold 3 Split Type Inverter
has advanced nano filtration system that cleans and deodorizes the air.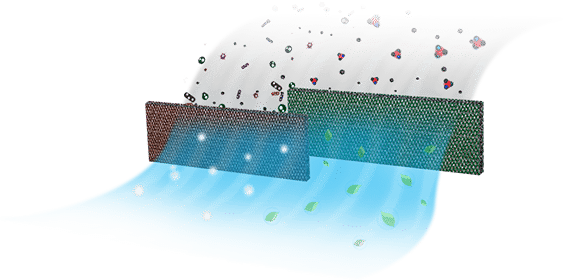 Powerful deodorizing filter that inhibits
growth and mold in the air.

Deactivate harmful bacteria, fungi gases or VOCs that are emitted by harmful substances (such as paint, disinfectant spary, pesticide, etc.) with its sterilizing and deodorizing power.